Testimonials
& Notable mentions
Serving Greater Portland
EnviroClean Floorcare & Restoration is an expert in the carpet cleaning industry.
We have been serving residential and commercial customers with professional carpet cleaning and water damage cleanup services since 1989. Through this time, we have created many satisfied customers and established outstanding relationships with many customers. The customer testimonials provided below are from just some of the many satisfied customers for whom we have provided satisfactory carpet cleaning or water damage cleanup services.

"After a leak from a burst pipe in our basement, we ended up with a mold issue. Initially, I planned to tackle it myself, but, upon doing more research, I decided that it was best to bring in professionals. I'm glad I did. Doug and his team handled the issue quickly and effectively, and we now have peace of mind knowing that it has been properly taken care of and will not be a problem in the future." 
-Jaime K.
"We had a wonderful experience working with the folks at EnviroClean. They are true professionals that go above and beyond. The service provided is exceptional, and my floors have never looked so clean. I highly recommend this company to anyone!"
– Kelly F.
"With four kids you can only imagine the different stains we've gotten. You have always come to our rescue with prompt and friendly service. Out stains always vanish. I would highly recommend you to anyone!"
– Lisa F. Cumberland Foreside
"Our chairs and one area of carpet was stained in our living room. You did a wonderful job. Thank you again for a job well done."
–Ruth D., Portland
"No carpet cleaning company has completed what they claim in my past experience, except for EnviroClean. When they are done, we don't get traffic patterns, the dirt is gone for at least a year and the service is SUPERIOR!" –
– Mona G., Falmouth
"Unbelievable job, my carpets which are a very light color berber look new again.  I never expected the carpet to get so clean, I'm 100% satisfied with the result could not have been done any better.  Look forward to contacting you for future cleaning jobs and have already recommended you to my neighbors."
– Frank C. Portland,
"Eviroclean was very efficient and did a very impressive job, so very clean, it's like a brand new carpet"
– Lois M., Wells, Maine
"I want to thank you for the terrific job you did in cleaning my carpet and kitchen tile.  You made 2 years of wear and dirt disappear.  I would (and already have) recommended you to anyone who asked. "
– Barbara T., Portland Maine
"Thank you so much for answering my call to clean my carpet/rug today!  I feel like I have new carpet again, it looks so amazing!  I will definitely recommend EnviroClean to all my neighbors and friends who are looking for clean carpets and floors."
– Sanchia, Scarborough, Maine
"Enviroclean kept its promise yesterday to be "the best carpet cleaning service we have ever had".  Your cleaning system worked beautifully on our soiled carpet with stains from animals and etc.  You even repaired some ragged spots and gave us recommendations to keep our carpet clean.  Friendly, efficient, and professional service!  We will recommend you highly!"
– Gerry and Jeff E.,  Falmouth, Maine

"I have an antique chair with crewelwork upholstery that had never been cleaned. I was hesitant to have it done because I thought the colors of the yarn might run. Doug Hayden assured me he could do it. I watched him carefully as he cleaned it by hand. It came out perfectly. Then Doug cleaned the carpet where a bedpan had spilled. No stain was left and the room now has a welcoming clean smell. Thank you EnviroClean for your professionalism and good work." 
– Nancy S.
"Your continued good service will most definitely keep me as a valued customer now and in the future."
– Steve C., Biddeford
"The Carpets look great. I have already told a couple of friends about you and your service."
– Karen S., Portland
"My Wife and I want you to know how very pleased we are with the overall cleaning process, the ugly spaghetti stain removal, the Scotchguard treatment of our wall-to-wall carpeting and your quick response to our urgent call for help."
– Charles "Chuck" W., Cape Elizabeth
"Your technicians have provided my home with the BEST PROFESSIONAL work I have ever experienced for carpet cleaning. EnviroClean's cleaning system leaves my carpet looking new- absolutely the cleanest. Thanks for the excellent service and I look forward to years of EnviroClean as my number one carpet cleaning source."
– Sandy T. Cumberland Foreside
"Through the years we have used different companies and have always been dissatisfied with the results. Frankly, all of us were surprised at what you were able to do with some stained areas that seemed to present an insurmountable challenge to everyone else."
– Charles C., Pastor, Cornerstone Baptist Church
"Thanks for turning our tired leather sofa and love seat into attractive, comfortable furniture the we're proud to have in our living room.  The spots are gone and the colors now blend into a lovely, rustic hue. What a job you did just when we were afraid we'd have to replace these items!.  We look ahead to years of enjoyment.  Highly recommend your skill in care in leather cleaning."
–The O'Connells, Brunswick, ME
"We had the carpets of our master bedroom and our "much used" den cleaned this week and what a difference!  The den carpeting was especially dirty since it is a light berber … it now looks brand new!  Doug was very knowledgeable about carpet fibers and the specific care each type of carpet needs … he explained what he was going to do and why before he began the process, which I really appreciated.  There was no chemical smell or remaining sticky residue – it is truly environmentally safe and non-invasive.   The service was professional and very reasonably priced.  I'll recommend Enviroclean to anyone who mentions carpet cleaning."
– Liis N. Kennebunk, Maine
"I have known Dough Hayden and his company EnviroClean for over 2 years.  I am a real estate professional with over 15 years of experience in the greater Portland area.  I have a preferred list of vendors and service providers that I routinely share with my clients and Doug Hayden is on the top of my list.  I have referred him to several of my top clients and they all have him back if needed. 
I recommend EnviroClean to one client who was ready to replace his carpeting before putting his house on the market.  But instead, I recommended Doug and his company.  The stains came out and the seller did not have to replace the carpeting.  Since then, Doug was called back to clean area rugs/orientals of high value. 
Another client had attempted to clean his carpeting himself with a rented rug cleaner.  He almost ruined the rug when he called me and I recommended EnviroClean.  The price was right and Doug did the job that same week.  The carpeting was not ruined, but needed professional attention.  Again, the client was very pleased especially with the technology that only EnviroClean has in the Portland area.
I have 2 golden retrievers and one is still a puppy.  As soon as the youngest is fully trained, I will have EnviroClean over to do my rugs too."
– Lois L., Falmouth Maine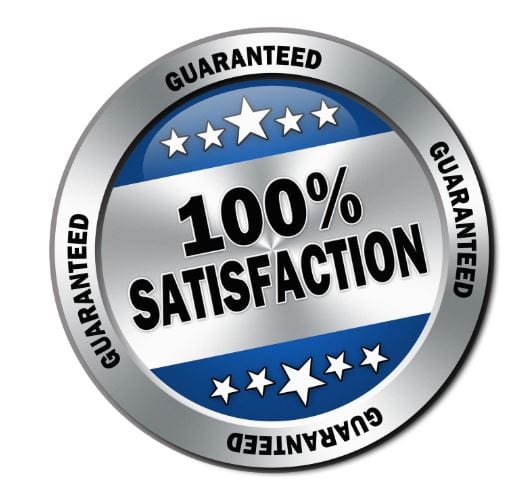 Satisfaction Guarantee
We GUARANTEE the Best Carpet Cleaning that you have ever had, or it is FREE!
Quality of Services
With our advanced carpet cleaning services, your carpets stay cleaner longer. Therefore, you can eliminate the hassle of scheduling a professional carpet cleaner several times per year.
Why Choose EnviroClean for Carpet Cleaning & Water Damage Cleanup
The following are some of the primary advantages of choosing EnviroClean for your carpet cleaning and water damage cleanup services in Portland, ME.
Certified Technicians
All of our carpet cleaning and water damage cleanup technicians have received the Institute of Inspection, Cleaning, and Restoration Certification (IICRC) ensuring accurate, professional, and reliable service.
A Deeper Clean To Positively Impact Health
Our carpet cleaning will remove pollutants and allergens, which can cause irritation and illness, from your home or business.
Supporting Longevity
Our deep cleaning services will prolong the life of your carpet, area rugs, and upholstered furnishings.
Qualified Methods
Our carpet cleaning company and methods have been approved by The Carpet and Rug Institute and are recommended by many top carpet manufacturers.
Expert Restoration
We can restore carpeting, furnishings, and other flooring from water damage and prevent major floodwater damage from occurring with proper water extraction and drying.
Contact Us With Questions
EnviroClean's Services Include:
We serve these cities throughout Maine: Portland, South Portland, Windham, Westbrook, Gorham, Gray, Cape Elizabeth, Scarborough, Freeport, Brunswick, Yarmouth, Falmouth, Falmouth Foreside, Cumberland, Cumberland Foreside, Saco, Biddeford, Old Orchard Beach, Arundel, Sebago, Deering, Kennebunk, Kennebunkport, Alfred, Sanford, Wells, York, Yorktown, and Kittery. Call Office: (207)-871-7775 Cell: (207) 209-7726 Book an appointment today!