Hardwood Floor Care & Maintenance
Serving Greater Portland
Your Hardwood Floors, At Their Best.  
EnviroClean Floor Care and Restoration offers hardwood floor cleaning, buffing, and polishing services that can restore any hardwood floors to a beautiful shine and finish. We use a variety of the latest techniques, methods, and equipment in order to remove dirt and residue build up from your floors. We then buff and polish your floors in order to restore the original finish.
These services are an ideal option for cleaning and restoring your hardwood flooring without the mess and complications associated with sanding and refinishing your floors.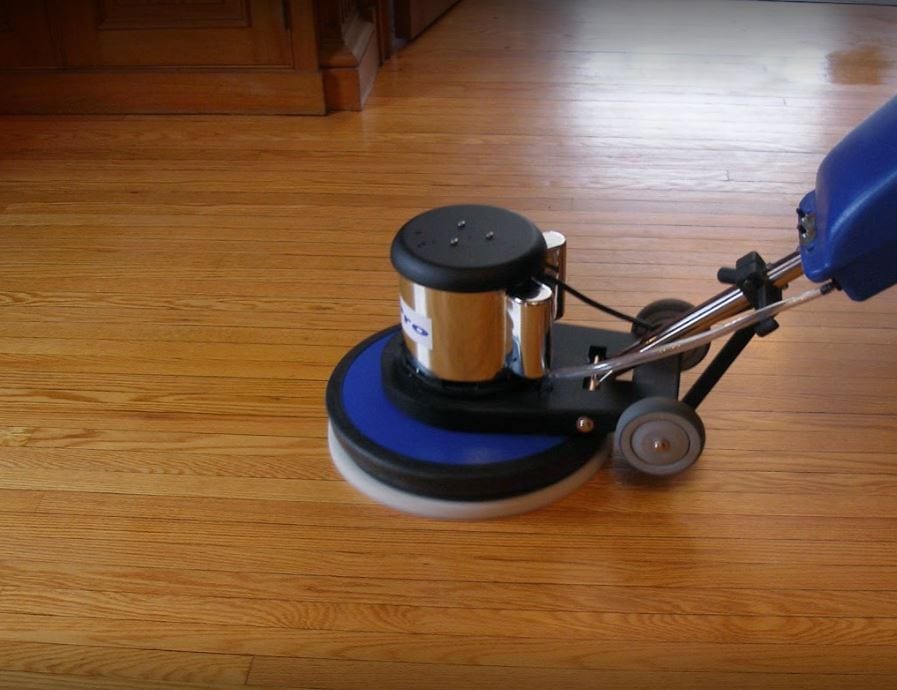 When To Hire A Professional? 
While professional hardwood floor cleaning and polishing is no substitute for regular floor maintenance and wood floor cleaning, it is an important step in maintaining your hardwood floors. 
Professional hardwood flooring cleaning and polishing should be performed on a regular basis in order to:
Enhance the appearance of your hardwood floors
Maximize the life span of your natural hardwood surface
Restore the original beauty and shine of your hardwood floors
In addition to your regular home maintenance and cleaning process, our hardwood floor cleaning services can also be useful in special situations. For example, you may require professional hardwood floor cleaning, polishing, and buffing:
As part of the water damage restoration process after a flood, pipe burst, water leak, or other major water problem
Before selling your home in order to increase the look and appeal of your hardwood floors and increase property values
As part of your deep cleaning process before a special event or party hosted at your home
Contact Us With Questions